#reflectionsforthisweek
When I start the service off this coming Sunday, as well as the usual welcome there will be an exciting and I hope resounding "Happy New Year" – which always leaves the uninitiated somewhat bemused.
Advent Sunday has not always begun the church / liturgical year, there have been all sorts of variations, local traditions, as well as ways of using lunar cycles for calculations. The very idea of such a set of cycles originates in Judaism, in which Christianity has its roots.
The parallels are easy to make: seasons and festivals and colours and even foods,
are part of the spring / summer / autumn / winter seasons we know and they are part of the liturgical year too; though they then become – Advent, Christmas and Epiphany; Lent,  Holy Week, Easter and Pentecost….. all with their own mood, pace, colours and foods and also, of course, each with their own set of stories.
Both types of year can be seen or lived as a set of journeys.
Both types of year can be begun with a sense of new beginnings and perhaps even new year resolutions. So this Advent – what might yours be ?
No bad thing alongside the frantic pace of preparations to have something to reflect on and to treasure in the deep places of the heart and the soul.
Happy New Year and may blessings of hope and love and joy and peace be yours this Advent and the year that follows !!
---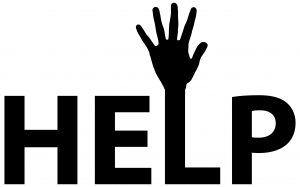 Support St. Catherine's
Where will we be in two years time? No one knows what the future holds for them, but one thing we can say: at present the financial future of St. Catherine's doesn't look too secure. The current projection for 2019 is a deficit of well over €10 000!
We have fixed out goings: clergy salary, Anglican Centre rent, contribution to the Diocese's Common Fund, donation for use of church building… There is little we can do to reduce these costs, and in recent times our income has failed to keep pace with them.
St. Catherine's receives no funding via Kirchensteuer, nor from the Church of England. All our income comes from donations. Many of our congregation are transitory, staying in Stuttgart for just a few years. In recent times the mix of our congregation has shifted such that the level of giving has simply dropped, both regular, planned giving and in the collection at Sunday services. The generosity of giving may not have changed, but the bottom line has.
As Christians we trust in God to provide for our needs, but he also needs us to play our part, which is why we would like to ask everyone who values what St. Catherine's has to offer, to re-examine what you can do. If you are a longer term member of the Church, checking what you would pay in Kirchensteuer if you were a member of a German Church can help to assess the appropriate level of giving. You can calculate it here if you wish: https://www.die-steuerausbilder.de/rechner/kirchensteuer/. If you would like to give an indication of your planned giving to us to help us plan, you can complete the planned giving form here and send it to finances@stcatherine's-stuttgart.de. If you are only passing through, an occasional visitor or a past member, we would also like to ask you if you could, in some small way, help to sustain St. Catherine's? If your donation is recorded (best via bank transfer) and we have your postal address, we can of course provide the required  confirmation for German tax returns or a simple letter of confirmation.
Thank you to everyone who gives this their attention and reviews what their possible course of action is. We hope to be here in 2 years with the funding to carry on for many more! If you would like to know more, speak to Jackie or any member of the Church council.
Thank you so much for your help!
---
The December Newsletter is here or at the back of church on Sunday.
---