Our first OutdoorChurch of 2020 will be on Sunday 5th July behind Schloss Solitude.
There is plenty of parking where the sign "Parkplatz" is, and for those who struggle with walking a space can often be found on the road up to the Schloss from the Parkplatz.
For those coming on public transport the 92 bus from Leonberg / Feuersee / Rotebühlplatz stops at the Schloss.
We will meet on the field under the trees behind the Schloss – where the St. Catherine's logo is.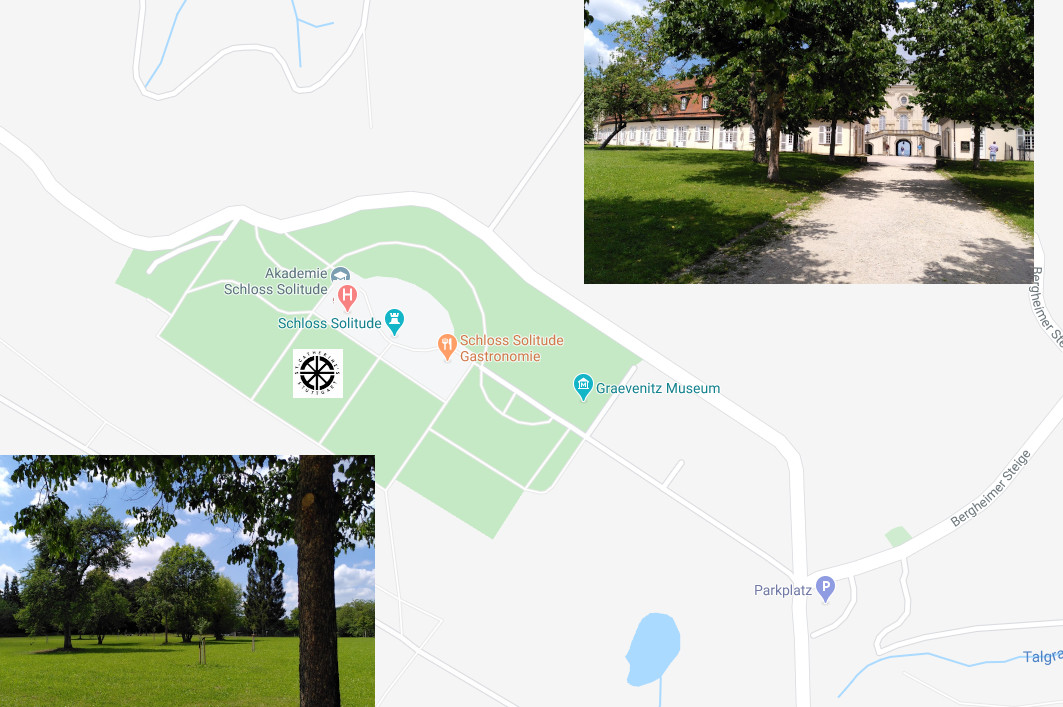 Bring your own family blanket and choose the shade of a tree or space in the sun at a safe distance from the next blanket.