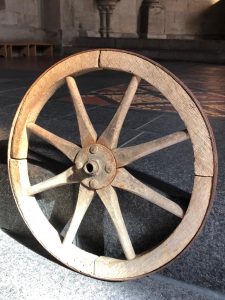 On two Sundays in August and three in September, we will be trialling services on a Sunday. These will be provisional service times to gather experience whilst the Covid numbers remain relatively low.
There will be a Short Eucharist (wafer only) on all these Sundays.
Masks and distancing will be required. Advance registration, using the form below, is required and if you find you are unable to attend we would be grateful if you could let the Chaplain know in case the service is oversubscribed.
The services will start at 12:15 in order to allow time to air the church thoroughly after the Old Catholic service.
There will be an opportunity for fellowship time before the service outside the Anglican Centre. Bring your own beverage.