Our first OutdoorChurch of 2021 will be on Sunday 27th June at 11:00 just behind Schloss Solitude. Full details have been e-mailed to those who signed up.
If you would like to familiarise yourself with the hymns we will be singing you can get a sneak preview here.
There is plenty of parking where the sign "Parkplatz" is, and for those who struggle with walking a space can often be found on the road up to the Schloss from the Parkplatz.
For those coming on public transport the 92 bus from Leonberg / Feuersee / Rotebühlplatz stops at the Schloss.
We will meet on the field under the trees behind the Schloss – where the St. Catherine's logo is.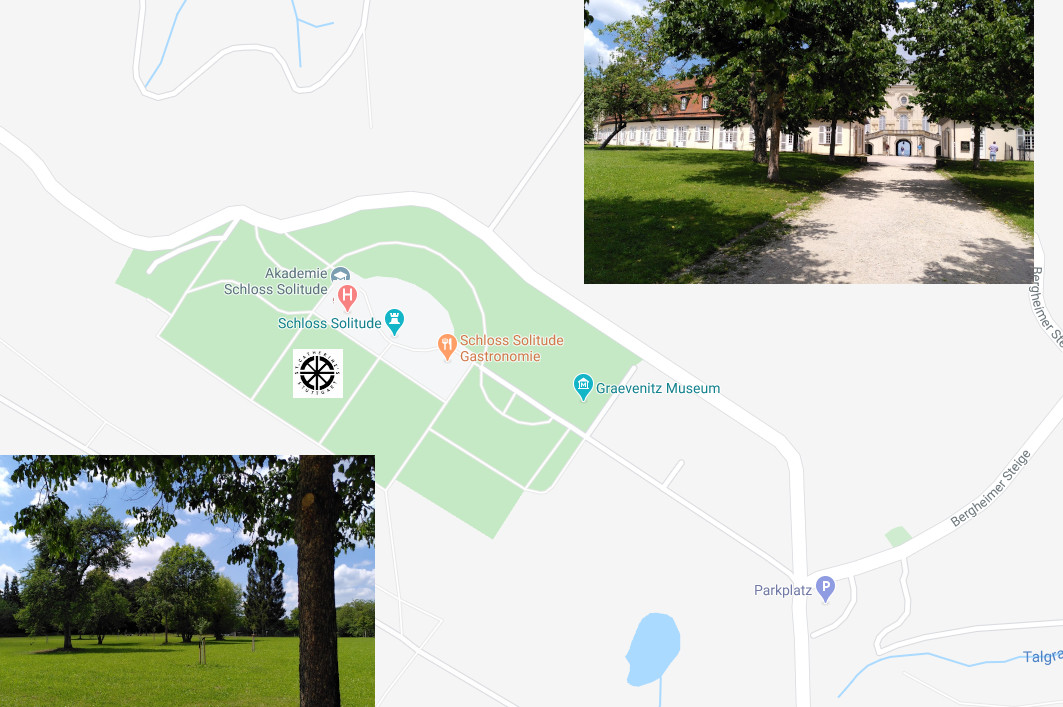 Bring your own family blanket and choose the shade of a tree or space in the sun at a safe distance from the next blanket.
As part of the service we will be painting "Wandersteine" please bring a suitable stone.
You may also like to bring a picnic for after the service. Please note food should not be shared with those outside your family and masks must be worn if distancing cannot be maintained.