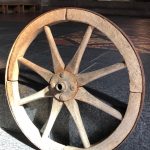 All organisations have structures, rules and regulations that help them run smoothly. St. Catherine's is no different.
We have status as a legal entity in Germany through Friends of the English Church e.V., with a Satzung and Vorstand.
Our ecclesiastical status is as a chaplaincy in the Church of England's Diocese in Europe which provides the structure and regulations for our worship and our governance. As titles like "Church Representation Rules" suggest, these are not simply guidelines but rules we have to abide by.
These pages are a work in progress and hope to provide a little bit of context and information for those who are not familiar with the finer points of the governance of the Church of England.
Council of Anglican and Episcopal Churches Germany (CAECG) – Deanery Synod
Office of Church Warden
Church Council / Standing Committee
Chaplain, Priest, Associate Priest, Lay Reader…
Caring for clergy – Diocesan guidance