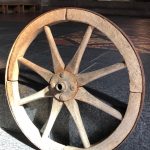 Governance of the Church of England
And what that means for us here at St Catherine's in Stuttgart
Welcome – perhaps you find yourself here because you are visiting or are joining us and have come from a different church background. You are very welcome and there are links to elsewhere on the website covering different aspects of our life together at St Catherine's. The question is not so simple because there are both legal* (which depends then on host nation) and ecclesiastical answers. All of what's below answers the latter, as the former* is well known and that info is easily found on Annual Reports and elsewhere.
For newcomers Not from an Anglican background this eddies around questions like: are we 'priest-led' as a church or 'council-led' or something closer to a democracy-model ? Born then of issues of identity but also policy making and anxieties around that.
All organisations have structures, rules and regulations that help them run smoothly.
St. Catherine's is no different.
The Church of England (which includes the Diocese in Europe) is part of the Anglican Communion. That means it shares characteristics  but different Provinces have some autonomies.
Church of England governance is acted out through synodical structures and has done so for over 100 years now.  Devolving then through General Synod, Diocesan Synod, Deanery Synod. Joining in gives both voice and representation (where any voting is done). We at St Catherine's can pass a question or a concern up this line and information as well as outcomes of decisions will be passed down this line.
The Church of England consists of the two Provinces of York and Canterbury and in Europe we belong to the latter. Each province has its own Archbishop and our current one is ++Justin Welby.
A diocese is a defined territory presided over by bishop(s). The bishop(s) of a diocese swear an oath of canonical obedience to the archbishop. In this diocese our current bishops are +Robert Ines (the diocesan bishop and based in Brussels) and also +David Hamid (suffragan or assistant bishop based  in London and his responsibilities include Germany). Worth adding that in 'ruling' a diocese, a bishop must conform to secular law so far as is applicable.
An Archdeaconry is a diocese divided into manageable areas either by area or by population which goes some way to explain why they can vary enormously in size. An archdeacon shares the work of a bishop and some of that is about 'presence' – a bishop cannot be everywhere and so an archdeacon has 'the power of visitation'. Our current archdeacon is 'The Venerable Leslie Nathaniel' (or Revd Dr Leslie Nathaniel)
In England, a Parish is an area committed to the clergy by the bishop. In our diocese that does not work. We are essentially a 'gathered' community and that is why being correct, we are Not a parish but a Chaplaincy. We thus welcome those who walk into our doors (physical or online) and can thus also speak of a world wide St Catherine's family. A priest will swear an oath of allegiance to their bishop.
Clergy in a Chaplaincy will have a vastly different array of roles. Some of these are dictated by history (compare Hamburg to Stuttgart) or by location in say a capital like Paris or Berlin, or by local peculiarities (which may either afford opportunities or restrictions). There is thus a rigorous and comprehensive selection process in place for the appointment of clergy in this diocese.  Clergy are said to 'be licensed' when inducted by the bishop. All or any other clergy (who may be retired clergy with permission to officiate or ministers in other employment) are known by a variety of titles and in Stuttgart we use Associate Priests (see who is who section of website). Clergy are responsible for the performance of 'divine service', which is a spread far wider than what happens on Sundays. In addition there are sacraments and occasional offices  or 'rites'. In so doing there are 'approved' forms of services / liturgies and we stick to those at St Catherine's. Similar rules are in place in use of Bible versions, codes of dress (robes). Other clergy 'responsibilities' include the calling of Council meetings and the Annual Meeting, unless there is an interregnum during which the Wardens take on those roles.
Some duties are devolved or delegated – Electoral Roll Officer, the finances via a Treasurer, a lay-chair…. these are all offices and people are appointed into them, but they serve the Council. Fabric issues are the remit of the Wardens. There are Director of Music, Children/Youth workers, Safeguarding Officers, there are Welcome Team, and Ministrants and various Group Leaders such as Bible Study and/or Lent Groups and some churches even now have an Eco and/or Justice Officer and a Communications Officer and most certainly webmasters ….. the list goes on….. and all these work with both Chaplain and Council.
*A 'Germany' complexity is that legally through Friends of the English Church e.V., with a Satzung and Vorstand, the chair of our Verein is in charge which for us is currently Christopher Sloan.
For the sake of reassurance, everyone in authority in the Anglican Church is also under authority.
and for those who wish to read more:
https://www.anglicancommunion.org/
https://www.churchofengland.org/
https://europe.anglican.org/diocesan-handbook/diocesan-handbook-1
and further into our own website there is information
– the Annual Meeting
– the Wardens and Council
Doctrine of the Church of England
The Articles of Religion set out the historically defining features and doctrines of the Church of England as formulated during the English Reformation.