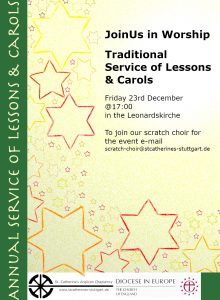 Our financial Giving this year will support three projects –
1) CAFÉ- STRICH- PUNKT
This association seeks to support young people in particular difficulties, often in very practical ways. This requires funding and also those able and willing to do voluntary work. The support can be online or in real time. The need can be as immediate as being homeless, or as long term as relationship-based support e.g. bridge building back into families. There is street work and consultation, drop-in and medical help and advice, plus more than can be listed. This is very local work that, we as good neighbours, have supported for a long time along with 3 of our ecumenical partners.
http://www.verein-jugendliche.de/home/
2) OXFAM – Hunger support in the Horn of Africa
In 2011, Somalia experienced a devastating famine that killed over a quarter of a million people – half of them children. The international community failed to act in time. Just over a decade later, world leaders are once again acting too late and with too little to avert catastrophic hunger in East Africa. The current crisis has been unfolding for more than two years. Contributing factors are Climate-induced drought and compounded by the Covid economic turmoil and most recently the Ukraine conflict. The number of people facing extreme hunger in Ethiopia and Kenya and Somalia has risen in the past year from around 10 million to nearer 23 million. Such hunger is a political failure. But we can help in our prayers and in our giving – to provide life-saving aid. www.oxfam.de
https://www.oxfam.org/en/cost-neglect-half-million-people-across-east-africa-brink-famine
3) KYIV CHAPLAINCY (Ukraine) – Practical help on the streets in a city with Powercuts
The news updates on this are daily and will not need expanding here. The Anglican Chaplaincy (who for worship are hosted by the German-Lutheran Church St Katharina) is very hands-on in its engagement with such stark needs: for food and for warmth, for friendship and care of those who have lost touch with loved ones because, with no electricity, keeping in touch via electronic devices also fails and also the frail and elderly.
Our gift will go to blankets and food that can be heated in bunkers and non-prescription medical needs.
https://anglicanchurchinukraine.org.ua/who-we-are/
Thank you for giving generously.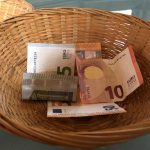 Donations can be made by (international) bank transfer using the account details below:
Kontoinhaber : Friends of the English Church e.V.
IBAN: DE39 6009 0100 0587 2530 02
BIC: VOBADESS
Bank: Volksbank Stuttgart
If you do not have a German bank account you can also donate via PayPal
Please put "Christmas Charitable Giving" in the Verwendungszweck or comment box. Any unlabelled donations will go to support the general work of St. Catherine's Anglican Chaplaincy in Stuttgart.
---
In 2021 we were once again able to join together in the Leonhardskirche for Traditional Lessons and Carols – albeit in a reduced form and with Coronoa Prevention Measures in place
In 2020 we were limited to an online Service of 'Lessons and Carols'
---