Anniversary Programme celebrating 150 years of St. Catherine's church building
In 1868 the original building of St. Catherine's church was consecrated by the Bishop of Honolulu on behalf of the Bishop of London as a church of the Anglican community in Stuttgart. Since at least 1909 the Old Catholic congregation of Stuttgart has been worshipping at St. Catherine's too.
Following the destruction of the original church in an air raid in 1944, the Old Catholic congregation took over the rubble and the task of rebuilding. In 1957 the church was re-consecrated by the Old Catholic Bishop Johann Josef Demmel.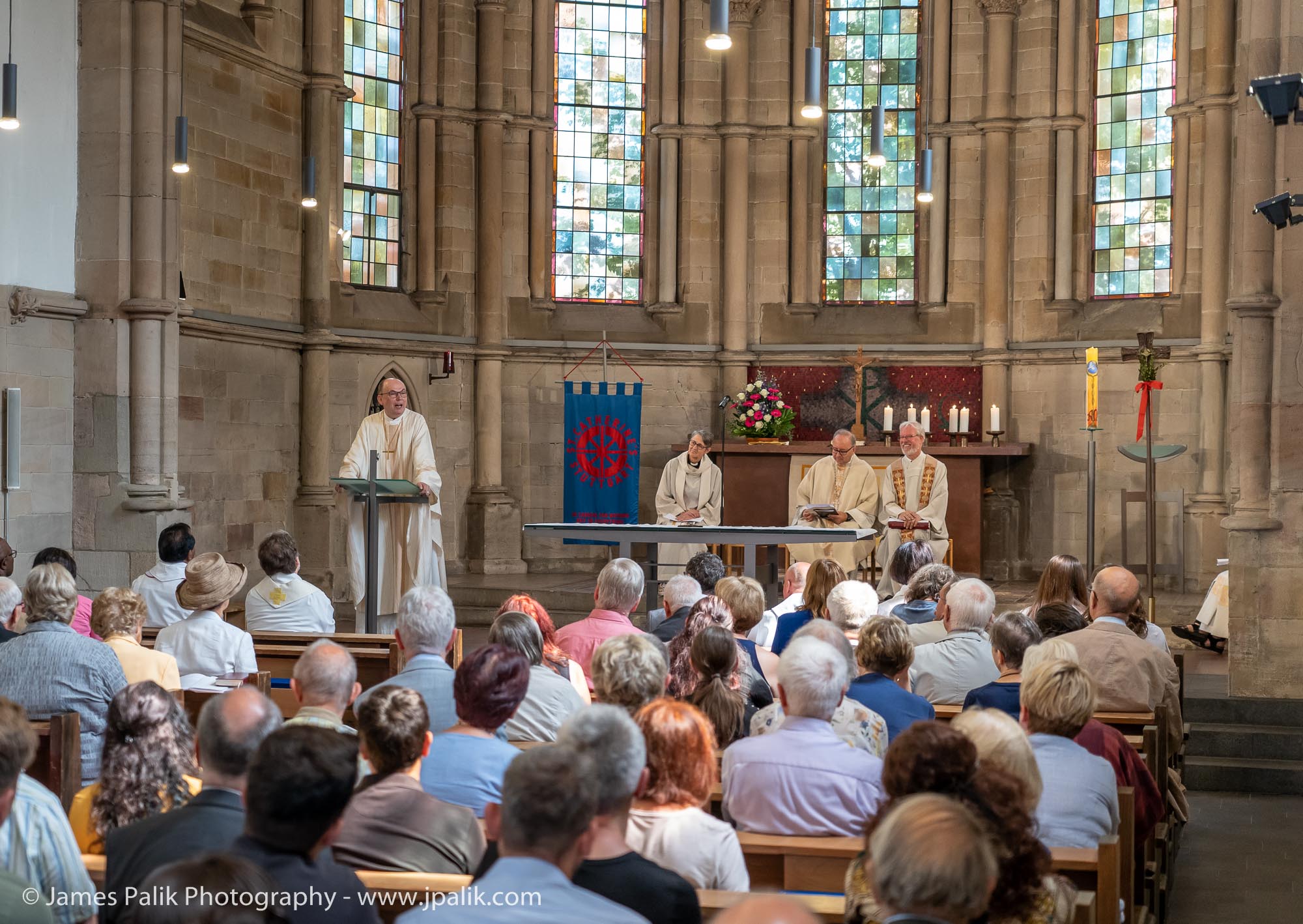 Sunday 22nd July 2018, 10:30: Celebration of Holy Communion with the Bishop of the Church of England, Diocese in Europe; Dr. Robert Innes, and the Bishop of the Katholischen Bistums der Alt-Katholiken in Germany, Dr. Matthias Ring. Following this there will be a reception in front of the church.
Jim Palik's photos of the service are available here: http://jpalik.com/StCatsChurch150th/
Unfortunately, Bishop David had to catch his train back to London, so that not all the speeches could be heard at the celebratory service on 22nd July. To emphasize the close relationship between our three churches, the Old Catholics have published the words Pastor Christoph Doll would have said in their church magazine Kontakt, and here is a translation

Dienstag, 24. Juli 2018, 18:30: Ökumenisches Taizégebet, gemeinsam mit Stuttgarter Taizégebetsgruppen
Wednesday 25th July 2018, 20:00: Harlem Praise Family Concert
Freitag, 27. Juli 2018, 18:30: Lichtvesper, gemeinsam mit der Anglikanischen Gemeinde und Gästen aus der Stuttgarter Ökumene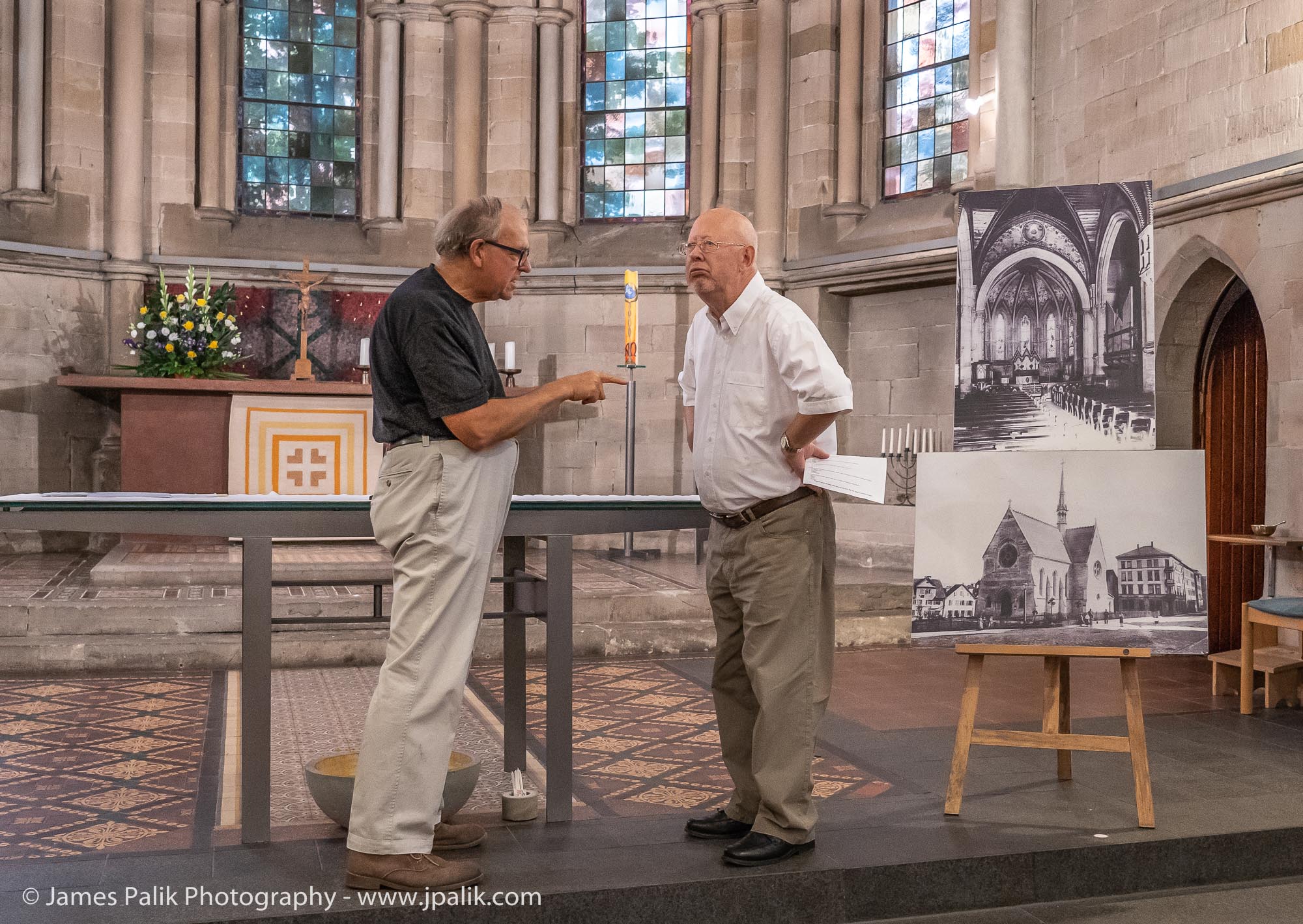 Saturday 28th July 2018, 18:00: Anniversary concert in a music hall style with performers from the Anglican congregation; with anecdotes from the church's history from the laying of the foundation stone in 1864 to the present day.
Jim Palik's photos of the event can be found here http://jpalik.com/StCatsChurch150thMusicHall/
Sunday 22nd July 2018, 10:30: Celebration of Holy Communion with both congregations to conclude the celebrations.