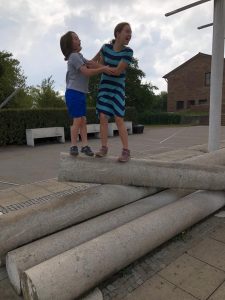 During the last two years our youngsters have moved on and moved up.
The main need at present is within the tween age group and some age specific material for these youngsters is being offered on  am monthly basis during church services. For one or two of them that might be the beginnings of Confirmation preparation for the others simply a resuming of learning aimed at them specifically. Please e-mail tweens@stcatherines-stuttgart.de for dates.
For any younger ones still there is now a designated pew with resources for distraction including a sheet to take away that fits the sermon / teaching slot of the day.
---
Young People led Carol Service 2021
---
HomeChurch resources for children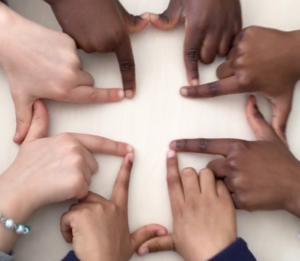 The pandemic put a halt to our Sunday morning children's work, but we involved the children and young people in recording readings for our HomeChurch resources and provided projects for them to work on at home.
Here are a few some pictures of what the children got up to at home.
---
Pentecost
Pentecost Wreath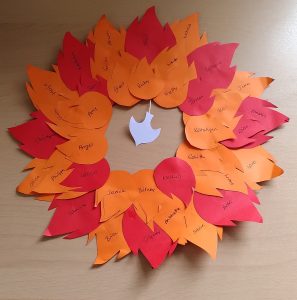 Instructions for the children to make their own wreath in preparation for Pentecost.
---
"Pancake Sunday" 2020
---
Christmas 2019
Gallery of past Children's Activities
More photos from Jim Palik of children at St. Catherine's.
---
Nativity Play 2018
In 2018 we took our nativity play up an notch and held rehearsals – it paid off – the children showed off their natural acting (and dancing) talents.
Our stained glass windows of Saints.
---