Sunday School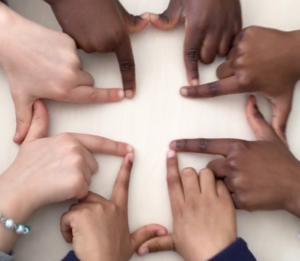 Most Sundays children start Sunday School at 11:15 in the Anglican Centre for a story, activity and maybe some singing. They return to church to join their parents for the Eucharistic Prayer and Communion. On occasion the children stay in the service and take an active part in the liturgy.
Please bring your children to the Anglican Centre before the service and sign them in.
For more details contact children@stcatherines-stuttgart.de
Konfi@56
Is a new group for the approx. 10 – 14 year olds launching in the new year. Speak to Kara or mail chaplain@stcatherines-stuttgart.de if you are interested.
Nativity Play 2018
In 2018 we took our nativity play up an notch and held rehearsals – it paid off – the children showed off their natural acting (and dancing) talents.
Our stained glass windows of Saints.
---