A gallery of prayer…
Our prayer candles for those affected by the Corona Virus – A gallery of prayer
---
Prayer requests


On a Sunday morning there are slips of paper available at the back of church for prayer requests. Please place your slip on the altar before the start of the service. The concerns on the slips will be prayed for, in silence, during the Eucharistic Prayer.
---
Light an online candle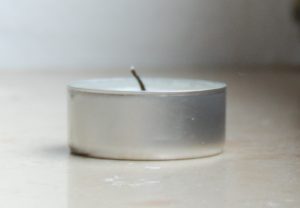 Whilst we are unable to pray in church, we invite you to click on the candle and light an online candle to aid you in your prayers.
---
Bereavement candles
In front of the altar there is a sand bowl. Before the service you are invited to light a candle in memory of a loved one who has died recently, or to commemorate the anniversary of a death.
---
Prayer Breakfast
On the second Saturday in the month you are invited to join us at 09:15 in the Anglican Centre for a prayer breakfast.
The upcoming dates will be announced when we can once again meet together.
A welcome prayer
Loving God,
we pray that this church may be a place of welcome,
security and compassion.
Keep us watchful yet caring,
trusting yet ready to question,
that all who worship here may do so in safety and in the knowledge of your love;
through Jesus Christ our Lord.
Amen