Church IN Church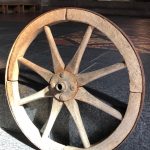 Initially this was launched under the title Return2Church. Since May 2020 however there have been occasions when other forms of services have been able to take place in Church. Now, since summer 2021, this has becoming more regular and even moving to include most Sundays. For greater detail – visit the Risk Assessments for specific events in and out of Church.
You are welcome to join us for worship in church, but please note…

To minimize the risk of infection with COVID-19, hygiene regulations also apply here in church. Please show responsibility towards one another by complying fully with these regulations: ed. 2022 – these remain in place despite falling infection numbers 
Please avoid all physical contact.
Please keep a distance of at least 2 metres from each other, before, during and after the service.
People who live in the same household are allowed to sit together.
Medical or FFP2 face masks must be worn.
Congregational singing in masks is now permitted.
Hand sanitiser is available for your use at the doors.
If you have any symptoms of a respiratory infection, or you've been in direct contact with sick persons in the last 14 days, we're sorry, but you're not allowed to take part in our worship.
There will Not be any coffee or refreshments after the service.

INFEKTIONSSCHUTZKONZEPT:
(all of which to be reviewed weekly)
Masks (no mask = no admission)
Doors remain open (so no touching of them necessary in/out)
Names and contact details recorded or sign in via Luca App
Services under an hour
No admission of people sick or in quarantine or respiratory history
Cleaning before and after every 'use' of the building (disinfect)
Service orders to be provided (touched from printer to person with gloves)
Seating only in 'marked' pews (no movement of persons)
Clergy (only 1) to remain on the steps at all times (no processing)
Discourage 'at risk' groups
Separate risk assessments are available for outdoor services.