Firstly a quick reminder that the clocks go forward this weekend, although this year no one will notice if you turn up an hour late for church 🙂
---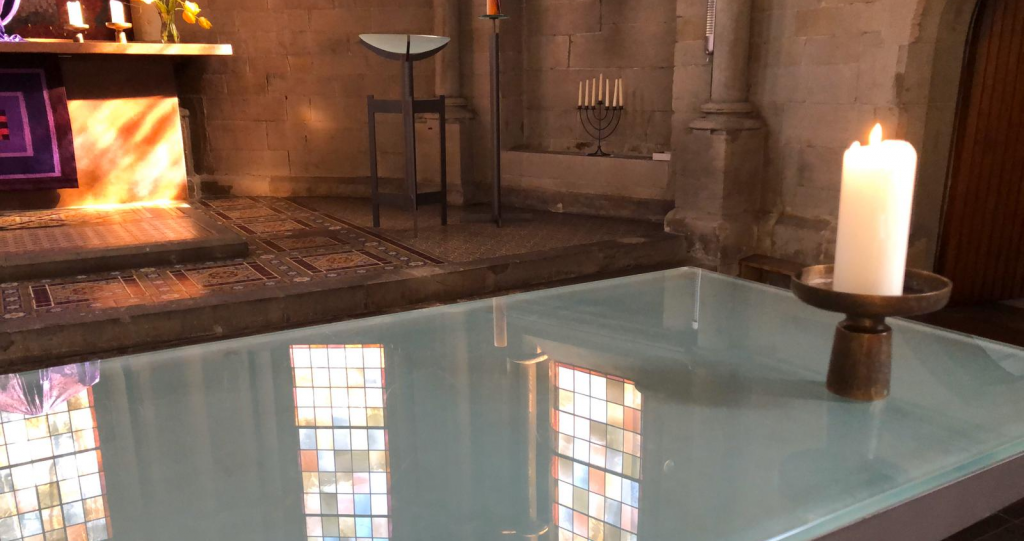 St. Catherine's bells can be rung to start your act of worship.
This week we would have been celebrating a joint service with our Old Catholic hosts… pray not only for those who would normally be sat around you in church, but also for our Old Catholic brothers and sisters.
---
Preparing for Easter – we are working on trying to have some form of online Easter service offering. As part of this Anja has recorded a Hallelujah for us to learn at home. Please practice if you can – one verse will just about see you through washing your hands.
---
Did you read about our ChurchCoronaCare project in this week's extra musing? How will you get involved?
---
A Prayer in the Midst of Crisis 
God of searching and knowing,
your people Israel faced famine and wilderness,
and your church has known persecution and hardship.
Be close to all your children in this time of bewilderment and fear. Make this time of cessation and isolation one in which your Spirit reveals new ways to be together,
fresh discoveries in worship, different gestures of care,
and innovative forms of compassion.
Encourage the vulnerable, comfort the impoverished,
inspire the anxious and give wisdom to those who govern.
Lift up our hearts that we may see
the abundance of what is still beautiful and true,
not be captivated by what is lost and absent,
and find new gifts in ourselves and one another.
In the power of the Spirit and in union with Christ,
who knew what it meant to be alone. Amen.
---
Please watch this space for future developments.
Although there won't be opportunities to meet face to face over the coming weeks, please do remember that Kara is available for pastoral needs by e-mail / phone – contact chaplain@stcatherines-stuttgart.de