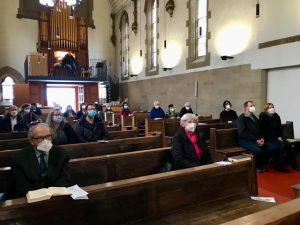 On the 2nd of April many more of the Corona Virus Prevention measures in Baden-Württemberg were lifted. For some this will mean a feeling of being able to go back to doing things as they would like to do them, for others – given that the case numbers are rising again – it will involve worry.
On Easter Day we restarted offering Communion Wine, for those who wish to receive it. Please read more about this here.
---
Our Worshipping life is now once again taking shape that seems less fluid, more settled.
AT CHURCH:
Sundays @12:00 – on the first three Sundays in the month we gather for a Eucharist or a Morning Service of the Word
Last Saturday in the month @ 17: 00 – Evensong
This is subject to variation depending on availability of the building and other factors.
Sundays @ 21:00– weekly Compline (Zoom)
Code from chaplain@stcatherines-stuttgart.de
Sundays and beyond – the menu of liturgies both for morning or evening remain available for people to use and share with others over online platforms and resource using music from Youtube or our Choir archives and the Readings for each Sunday are posted in the notices. Choose from:
Wednesdays –  the Bible Study Group will continue and hopes to go hybrid so some can gather in the Anglican Centre while others join from further away with that group over Zoom. Code from biblestudy@stcatherines-stuttgart.de
OUTDOORS: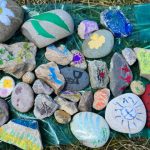 Following on from our OutdoorChurch programmes in 2019, 2002 and 2021 we now have the dates set for 2022
Save the Date – Dates for 2022 Outdoor Church Services
---
Covid continues…
The way we protect one another, regardless of vaccination status, is by abiding within the rules given to us – masks and distancing and hygiene.
What remains key is that each and everyone of us needs to Be safe and to Feel safe. So we each make decisions for our household as to what worship is appropriate for us.