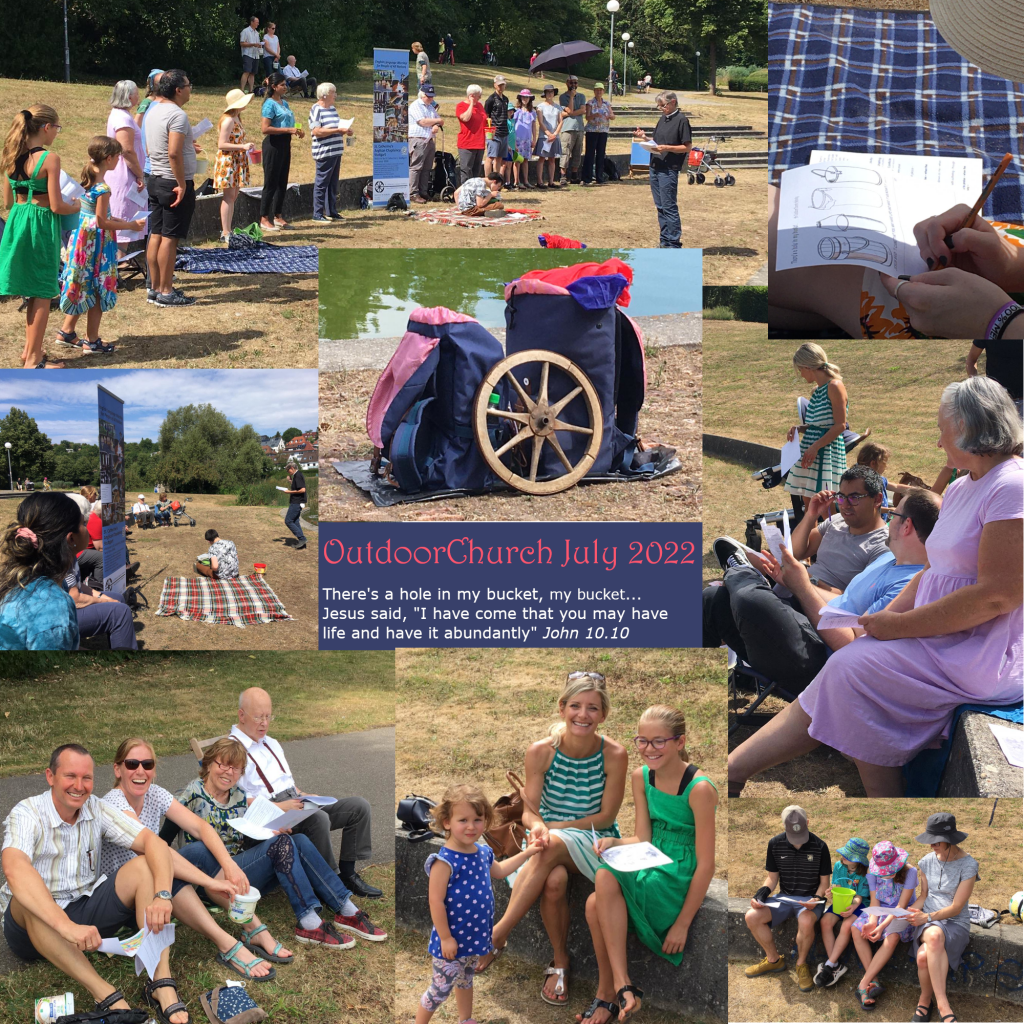 ---
---
Outdoor church 2020
We gathered, we prayed, we sang, we listened, we baptised, we communed, we blessed…
Forest Church…
In 2019 we held our first open air service… we are hoping this will become an annual event, and may thus not always be in or even near a forest. It really means an Outdoor service. The reasons for inserting this into our St. Catherine's worship calendar are:
– There is currently much negative news around climate change and pollution and renewable and sustainable agendas. Our children may not be aware of the details but they will hear the 'tone' of the discourse. I want to put some positive experiences alongside. I would like them and all of us to enjoy aspects of nature and the countryside as God's gift for us to not only enjoy but allow it to speak to us, to nurture us.
The teaching aspect will have its roots in that positive enjoyment of nature – we are more likely to look after that which we treasure.
We will be following in the footsteps of Jesus who did most of his teaching in the Outdoors.
Here also is an opportunity for us to learn together across the full spread of the generations more so than is possible in church services.
We hope the weather will be kind and why not get out in it.
The service and time spent together will also continue to build friendships.
Also !! a few days before this event it will be St Christopher's who is the Patron Saint of Transportation. So if any of you arrive at Forest Church with or on Bikes / Scooters / Skateboards / Cars / Rollerskates….. I will bless them for the coming year !