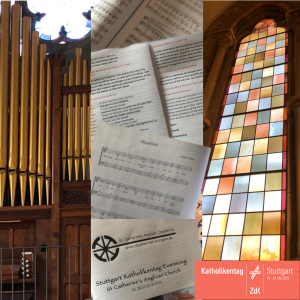 St. Catherine's has many links with local German and English speaking churches.
Ecumenical News and Events

The Church of England's relations with the Evangelical Church in Germany (EKD) are based on the Meissen Agreement signed in 1991.

Pre-Corona – the following was true:
When there is a fifth Sunday in the month we hold a bi-lingual ecumenical service with our host congregation the Old Catholics
Clergy and members of the congregation are invited to the annual Pfingstmontag Tag der weltweiten Kirchen service at the Stiftskirche in Stuttgart for which in 2020 our Chaplain was on the liturgical planning group for
We are a Member Church of the ACK BaWü and this gives us access to resources as well as people.