Welcome to our Home Church Resources page.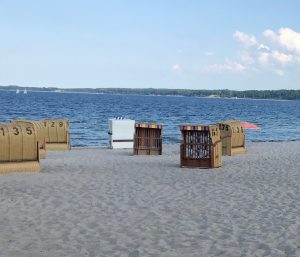 This will be our summer Sunday Home for the next 7 weeks or so of taking us into September. The Gospel of St Matthew will accompany us. You are especially welcome if you are new to St Catherine's or new to our Online Worship Resources.
Summer liturgies:
Morning Prayer for Ordinary Time
Evensong
Compline (Contemporary language)
Compline (Traditional language)

HomeChurch resources for children
This week's psalm: Psalm 145 verses 1-14
response Alleluya! Alleluya! We will praise the name of the Lord :
This week's gospel: Matthew 14.13-21
This week's sermon:
This week's music: chosen  to reflect the commemoration of William Wilberforce earlier this week.
or choose your own from our Virtual Choir Archive
---
Notices for weekend 8th/9th August
Return2Church – There will be the usual R2C on Saturday 8th August offering this week again the Ante Communion liturgy with 'Reflection on the Gospel' from Revd Julie Lipp-Nathaniel. Please sign up via Alison (wardens@)  Kara (chaplain@).
WorshipLearnPray See this week's Chaplain's musings for a preview of what's on offer over the summer break for children, young people and adults.
PrayerPost
– for those who celebrate a Birthday this month (including Christopher and Amy and Lara and Kai/Isabella/Neven and any adults of course) and those who mark their Baptism Anniversary this month (including Ruby and any adults too)
– for the sick and the dying and those who care for them
– for Beirut and Lebanon
Finance Report
At our Annual Church Meeting on the 18. of July, Jackie our treasurer, presented the accounts for 2019 and the budget for 2020. The full report can be read here FinanceReport2019
The good news was that our income for 2019 was slightly higher than expected. The bad news is that it was still less than our expenditure and the budget for 2020 looks no better. Most of our expenditure is fixed costs – there is very little room for savings.
The incomes of many businesses, organisations and families have been hit by the current pandemic and our fundraising activities and collection plate are no exception. We are thankful to those members of St. Catherine's who have tried to help plug this gap.
Along with praying for the financial security of our church, we would also ask you to pray for inspiration as to how we might find new ways of fundraising in the current situation, share those ideas with the council and take action to turn them into euros in the church account. (and a smile on the treasurer's face). Thank you.
Annual Church Meeting
If you were unable to attend the ACM, but would like a full copy of the Annual Report please e-mail chaplain@stcatherines-stuttgart.de
Save the Date! next OutdoorChurch with a baptism and Schulanfang  prayers will be on Sunday 13th September – somewhere on Killesberg – with picnic to follow.


---
---
---