This week
R2C – on hold still. In Stuttgart and all the surrounding Landkreise the case numbers are now well over the 200:100000 limit and the Notbremse has been pulled. In the interests of keeping people safe: reducing the need for travel on public transport and demonstrating our care for others through our contact reduction R2C services have been put on hold at present.
HomeChurch resources will be available on Sunday morning as usual.
ZoomCoffee, Bible Study, Zoom Compline – Codes from the Chaplain as usual.
---


Whether you were able to join us on Palm Sunday for the Passion Reading or not plans are developing for the next such event Rogation – Sunday 9th May
We are looking for as many people as possible to contribute to this service (in advance) with ideas relating to sense of place – for more details click here
Contributions so far: 2
---
Saturday May 15th -18:00 on Zoom
Full details of the procedure for signing up to attend and the conduct of this year's ACM can be found here. Nominations for election close on 30th April, registration for attendance closes 13th May.
Signups so far: 5
---
Organ appeal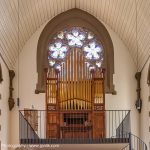 Those of you with an attuned ear will have noticed that over the Christmas period most of our Virtual Choir music featured a guest organ, as the one at St. Catherine's is in need of repair. Work has started, both on the organ, and on supporting the Old Catholics in gathering funds to pay for repairs and maintenance. The link here https://stcatherines-stuttgart.de/organ/ gives more details. If you have friends who like to support Church Music please pass it on to them. Thank you.
---
PrayerPost
– for all who have their baptism anniversaries in April ( Michael and Ben and Christopher and Philippa and Laura and Theo plus any adults) and for all who celebrate a birthday this month
– we prayed in November for the safe arrival of a St Catherine's baby and Praise Be ! Dan was born on 07.12.20 and we pray again as we await the safe arrival in the next couple of weeks of another boy
– for all considering and/or preparing for Confirmation (let chaplain know if you want to join in – service moved possibly to Saturday 17.07.21)
– for the vaccine roll-out justice
– for those who have especially asked for prayer
---
---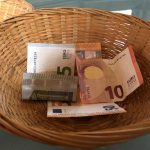 If you have the means to do so, please give what you would have put in the weekly collection plate via bank transfer.
Kontoinhaber : Friends of the English Church e.V.
IBAN: DE39 6009 0100 0587 2530 02
Bank: Volksbank Stuttgart
For regular giving to St. Catherine's setting up a "Dauerauftrag", if you can, means you don't have to remember to do this at the end of every service and helps support the on-going fixed costs of St. Catherine's.
Thank you supporting our church.
Yours Lord is the greatness, the splendour and the majesty.
Everything we have comes from you and of your own do we give you.